Home
Winter Patio Ideas – How to Create a Warm and Inviting Space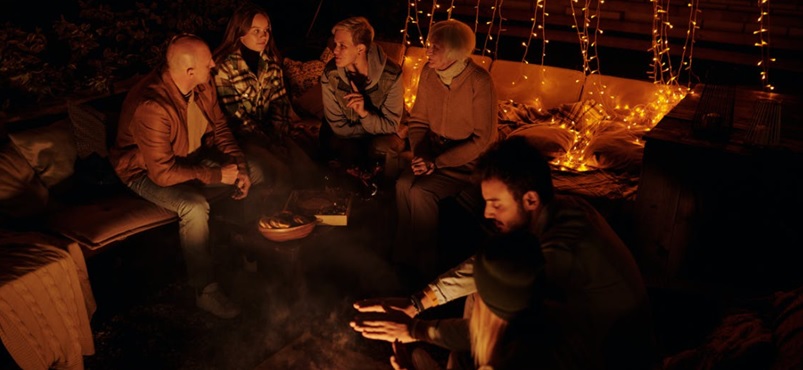 Simply because the winter months get a little colder doesn't mean that we shouldn't still be able to enjoy some of the outdoor areas of our home. In fact with some smart garden design you can still enjoy the cooler days, eating outside and relaxing with friends as you would during the summer. Naturally you have to take the cooler temperature into consideration, but there are many ways in which you can do just that when designing a great looking patio space. That timber deck doesn't have to remain dormant throughout the winter, and here is how you can make that space warm and inviting during those cooler months.
Warm Linens
During the summer months the last thing which you want for your timber decking furniture is chunky pillows and cushions, given the heat that the weather provides. Once the winter time hits however it makes for a great idea to switch up the furniture cushions and introduce something a little more comforting. Big cushions and throws ensure that you can still feel cozy even when you are outdoors in the cooler temperatures.
Fire Relief
Using a fire pit or a chimnea is a great option both from a visual point of view and in terms of making sure that everyone stays warm. The fire pit can be fueled with coal or wood and once it is alight it produces much more heat than you may realize. Aside from the visual appeal and the fact that it can keep you warm, having an outdoor fire also produces delightful smells which really help to set the mood when you are outside during the winter months. If you are going to introduce this to the patio then consider building a fire pit which can be used all year round, even in the summer these are a great option to have.
Let There Be Light
Winter doesn't just bring cooler days, but also shorter days with less sunshine. This is why you may have to look at upgrading your lighting options, in order to create a beautiful area around your timber deck. Consider making a real statement with your patio lighting, rather than simply adding some fairy lights. Often we see outdoor lights which really only serve to illuminate themselves, rather than the wider area. Recently we have seen an exciting trend of people looking to spell out inspirational words using lighting, which could be a great option for you.
Covering Up
Even if it is not raining, having an overhanging cover for your patio area is a great option during the winter. This offers a number of benefits such as keeping the heat inside, minimising how many animals are flying around and it can also add a sense of coziness when you are relaxing on your patio at night. During the summer we want things nice and open, ensuring that we can see the sky and feel the heat of the sun. Once the winter hits however, a large cover is a great way to make the patio feel more comfortable.
Try these tips for a warm and inviting patio space during the winter.