Home
Why Hire a General Contractor?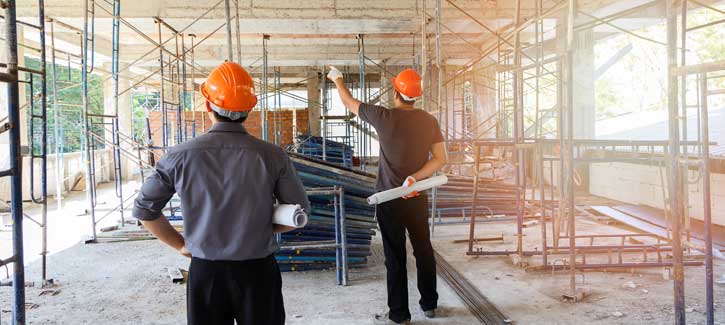 As a project owner, there comes a time when you will need a facelift to your property. Whether it is because of damage, general wear & tear, or weather, it is vital to consult experts before starting any project on your home or property.
Unless you understand both residential and commercial construction glossary, enlisting the services of a general contractor is a necessity. If you are still on the fence about the idea of hiring a general contractor, the following are reasons you should do so:
1.     Peace of Mind
Liability and a lot of responsibilities come along with home improvement projects. And much of it rides on general contractors.
You should expect your general contractor to be insured and licensed, and rest assured that everyone they work with also has a license and insurance.
Accidents on job sites may harm subcontractors and other workers, not to mention they may destroy the structure of your home. So you might want to make sure liability and workers' comp insurance protects everything and everyone under the roof.
In addition, experienced general contractors know how to properly comply with every local code and ensure subcontractors they work with also do the same.
2.     Save Time
Well, construction projects may span from months to several one or two years. Unforeseen situations, such as lockdowns or weather, may slow down and bring projects' progress to a standstill. That is where the professionalism of general contractors comes to play.
Experienced general contractors have most of these barriers on the card and may schedule their subcontractors effectively. They may also have the professionalism to deal with issues promptly, and their negotiation skills help to handle most of these setbacks.
3.     More Experience
It is vital to look for general contractors with enough experience with the projects you want to do. Once you hire general contractors, they will create a healthy and personal relationship with you to ensure the success of projects. They as well have a duty to keep you informed throughout the process and ascertain that things are promptly addressed.
4.     Saves Cash
General contractors have the knowledge and skills to complete projects without missing any step. With that, you won't spend more time redoing things, which didn't go your way.
Subcontractors charge higher rates when working on construction projects under a project owner than when working under general contractors.
For that reason, general contractors may get low bids from several subcontractors. This establishes a competitive environment that may save you cash.
5.     Effective Communication
You will definitely know who to reach out to, considering the fact general contractors monitor projects to the letter. Dealing with many subcontractors is a great challenge.
That is because of the different concerns that subcontractors have. If you and your subcontractors have any concerns about schedules, budgets, and scopes, your general contractor will absolutely know what to say.
Closing Remarks!
General contractors are indispensable people in all kinds of construction projects. The benefits that come with hiring general contractors are much greater for you to consider. They won't just ensure you get reliable contractors. They will also ensure you get valuable resources as well as offer you hassle-free and comprehensive services.