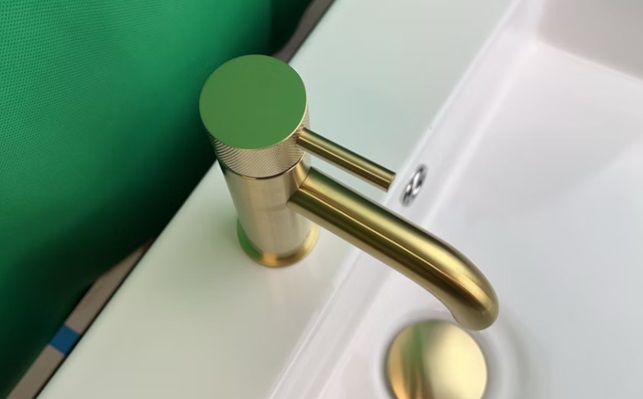 If you are on the lookout for some new bathroom taps and mixers then the first step is to learn what options you have available. There are many styles and materials which you can choose from, and of all the options there are 4 choices which are bought more than others. Here we talk a look into what those taps are, and what characteristics each brings.
 Pillar Taps
These are some of the most common undermount bathroom taps which you will find in a bathroom. Pillar taps come in twos, one for hot water and one for cold and they are mounted on top of the basin or the bathtub with the connection installed below. Usually each tap is operated using a lever or with a traditional screw-top. Pillar taps are low cost and provide a classic look for the bathroom.
Mixer Taps
Mixer taps are another great option and work well in a range of bathroom styles. These taps feature a single spout which water comes out of, operated usually by a lever on either side. The benefit of using a mixer tap is that you can easily control the water, ideal for those with young children.
 Wall Mounted Taps
A wall mounted bathroom tap, as the name suggests, is attached directly to the wall above the sink. These look very elegant and are ideal for small bathrooms given the minimalism, allowing the space around the basin to be used for other items. Bear in mind that you will probably require a plumber to install these taps.
 Cartridge Taps
Cartridge taps are combination taps which are operated with a single lever, right for hot and left for cold. Additionally however the lever has an up and down function which allows you to control the flow of the water. These are also mounted on top of the basin and work in a similar way to mixer taps.
 Focus On Finish
Once you have settled on the kind of tap design which you want, you should start thinking about what kind of finish you are going to opt for. This is important as not all tap designs may come in the kind of finish which you think will look best in your bathroom.
 Additional Details
Always remember to have a budget in mind before you start going shopping for taps. Depending on the material, the finish, the design and the brand, you will find that the cost of bathroom taps can vary wildly. The last thing you want is to find a tap which you love and which will look great in the bathroom, only to find out that it is exorbitantly expensive and out of your budget range.
You can install many bathroom taps on your own, using guides which you find online or in the instructions which come with the tap. This can often make a lot more sense financially speaking as you can save money on paying for a plumber. As we have mentioned however, if you are going to opt for a wall-mounted tap then it is always a better idea to let the professionals take care of it because of the invasive nature of the installation.