Home
Top Bathroom Design Ideas and Tips for Your Home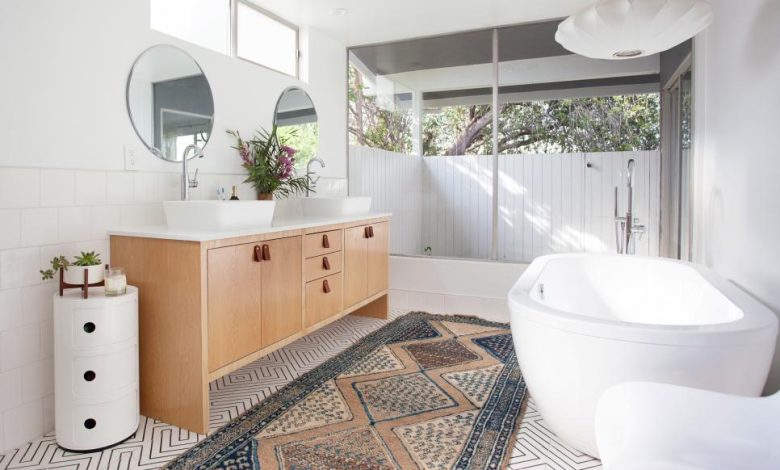 Your bathroom is the smallest room in your house but the most utilized one. A well-designed bathroom is a perfect spot where you can unwind comfortably. Therefore, having a well-designed bathroom improves the aesthetic look of your home and resale value. That said, you should pick the latest bathroom design ideas for your home.
Here are bathroom design tips for a beautiful bathroom:
Proper illumination is key!
One of the simplest ways to make your home appear fancy without breaking the bank is excellent lighting, and the bathroom is no exception. Lighting is a significant spatial benefit. It's tempting to leave your restroom in the dark when it's small or especially crowded. This is a big blunder since it can make your room feel like a cave. Use natural light as a simple alternative to create the illusion of space in your bathroom.
Be keen on the flooring choices
Your bathroom flooring is likely to busy than most flooring in the house. Therefore, you must choose slip-resistant floorings that are also comfortable. Don't just consider only resistance and comfort but also put in mind style and fashion. Choosing the best flooring will improve your bath's aesthetic and sale value. If you need more knowledge in selecting the right flooring, you can involve bathroom design specialists, who know what's perfect.
Offer yourself time
Don't rush to hire bathroom specialists. You must have a distinct mental image of the project's final appearance. If you act too quickly, you can be persuaded into a bland renovation that won't increase your sense of pride in your house. Browse internet pages for examples of the ideal bathrooms. What characteristics catch your eye? Which ones give you the creeps? Verify pricing and stay within your budget by perusing the home improvement store.
Go for enticing color designs
Color can uplift and relax, energize and comfort. Before choosing your material palette for your bathroom design, think about the feeling you want to generate. While creating your room's color strategy, remember that color comes from several sources rather than textiles and wall paint.
Your bathroom color personality is greatly influenced by the shades of the wood you use for the cabinets as well as the stone or tile you select for the flooring and walls. The sink and tub impact the bathroom color scheme regardless of the material and color.
Universal features are important 
If you buy a home, you usually intend to stay there for at least a few decades. The same goes for others who purchase it after you. Keeping this in mind, you should incorporate elements into your bathroom design that will embrace change with you. For instance, it's a good idea to build a bathroom with enough space for a wheelchair if you can handle it.
Final thoughts 
Building a bathroom involves more than just making the space you need immediately. The goal is to design a space that will ultimately provide a good return on investment. If you're preparing to remodel your next bathroom, ensure you are familiar with the right bathroom renovation ideas.