Home
Tips On How To Clean Solar Panels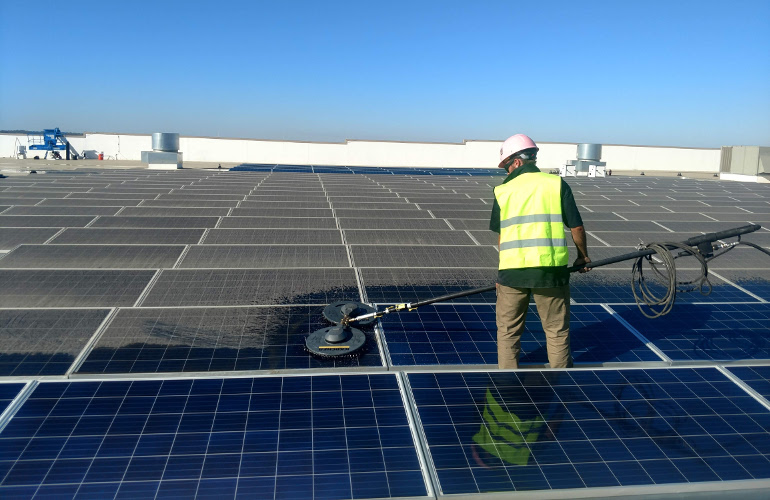 The bright side for homeowners is that solar panels are fairly low maintenance. Seasonal rain and snow typically do most of the work, washing off a good quantity of external accumulation. Nevertheless, it doesn't hurt for property owners to perform a quick monthly assessment, to ensure their system is primed for maximum production.
For the most part, occasional dirt and dust do not reduce effectiveness enough to make a substantial effect. However, when built up over a long period of time, these aspects can cause a substantial production loss. On top of that, particles from seasonal wear and tear, dust, or even pollen will cause a homeowner to have to clean their solar panels.
Hands-on house owners might feel it necessary to clean their solar panels once a year. However, how do you clean solar panels? Generally, it's best to hire an expert for the task as they can utilize the right tools and methods to prevent some common mistakes- such as scratching the glass or voiding the warranty if something fails. They'll have the equipment to do it safely and they should have insurance coverage in case something gets broken.
However, the process is not too complex! For many one-story houses, using a soft bristle brush is a great technique for cleaning. And for rooftops that aren't as easily accessible, you can utilize a high-pressure water pipe nozzle from the ground at a safe distance. In either circumstance, you should clean up from a safe and stable position, never from the top of the roof or on a ladder.
All in all,  solar power is well worth the small amount of upkeep that helps them perform at optimal performance.
This post was written by Daniel Massaad, owner and expert solar technician at Energy Solutions Direct! ESD is one of the top solar panel companies in Florida! Our licensed and certified contractors are masters of their craft; with years of experience servicing the great Tampa Bay area and beyond, the choice is simple. ESD excels at offering you the best in solar value!