Home
Renovate the kitchen in just a few steps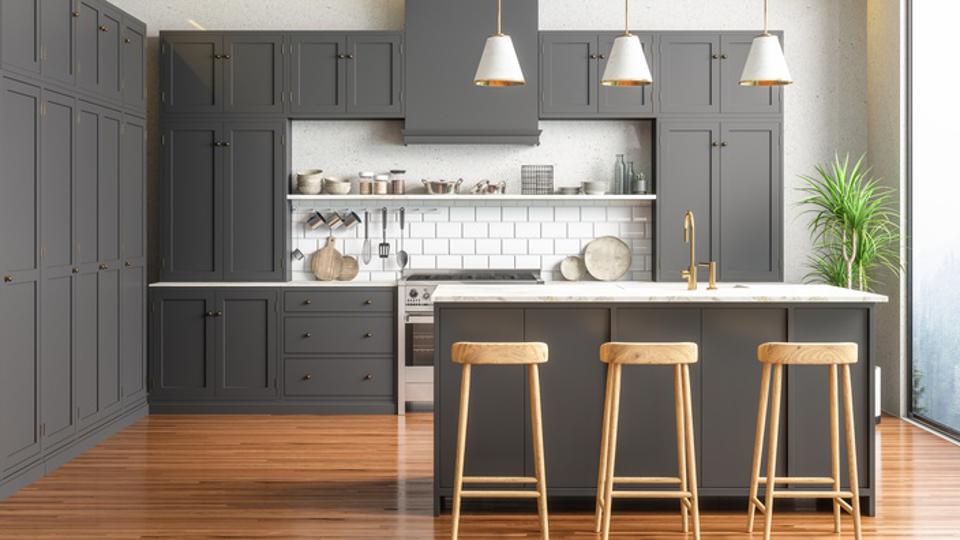 Who doesn't know it: The color of the kitchen front has become boring, and the kitchen design may be a bit out of fashion. And anyway, one would prefer to have a completely new coat of paint in the room, which for most of us has been the essential thing in the whole house since the Corona pandemic at the latest. It's worth rolling up your sleeves and getting down to work; most of us spend an above-average amount of time in the kitchen! But how do I tackle the mammoth project?
Renovating The Kitchen: What Do I Have To Pay Attention To?
First, you should think carefully about what you no longer like about your old kitchen. Is it a color aspect? Is it visual details such as cabinet handles or lighting elements? Or is it bigger things like lack of space or outdated electronic devices? Write down all your ideas and calculate a budget for them. This gives you a good overview of the entire renovation project.
How To Plan Your Kitchen Space Makeover
Once you have worked out your checklist accordingly, you can start putting everything into practice.
It will quickly become clear whether only the kitchen cupboards need to be replaced or more complex conversions such as breaking through a wall or laying cables are necessary. As a next step, consider how much of this you can do yourself:
Should it just be a new wall color, and is it enough to repaint the kitchen
Does the front design bother me, and is the problem solved by replacing the cabinet handles and the color of the fronts (e.g., by wrapping them in foil)
Is my old floor worn out, and do I want to replace it
Should the backsplash be exchanged or replaced with a different material
Or do I want to rearrange the kitchenette, and do the water and electric lines need to be relocated
For electrical and water installations, it is usually worth hiring a professional for tiling and plastering work.
How Much Time Should I Plan For A Kitchen Renovation?
You should and must ask yourself the crucial question: Does it make sense to think about a complete makeover? Your first impulse is to give the kitchen a new coat of paint. Somehow the refrigerator bothers you because it is buzzing so much. And more sockets would have been an advantage for a long time anyway. Isn't a brand-new kitchen the better choice?
So, let's be honest: How old is your current kitchen? There are now new materials that are easier to care for, more energy-saving electrical appliances and warm LED lighting, and more practical closet and waste separation systems. The difference between an extensive renovation and the purchase of a new kitchen is often not that big, even in terms of price.
 A kitchen source consultant will come to your home to plan your new kitchen. And together, we will find the best solution for your space, your taste, and your needs. The further work then arises from the new kitchen planning: possibly a wall breakthrough to create an open kitchen, perhaps a new floor, and you will get rid of your old tiling. Your kitchen planner such as Zenith Design + Build kitchen remodeling des moines will draw up a precise list of requirements for all of this work.