Home
Piramal Realty Launches #TheFutureStartsAtHome Campaign with Rahul Dravid as Brand Ambassador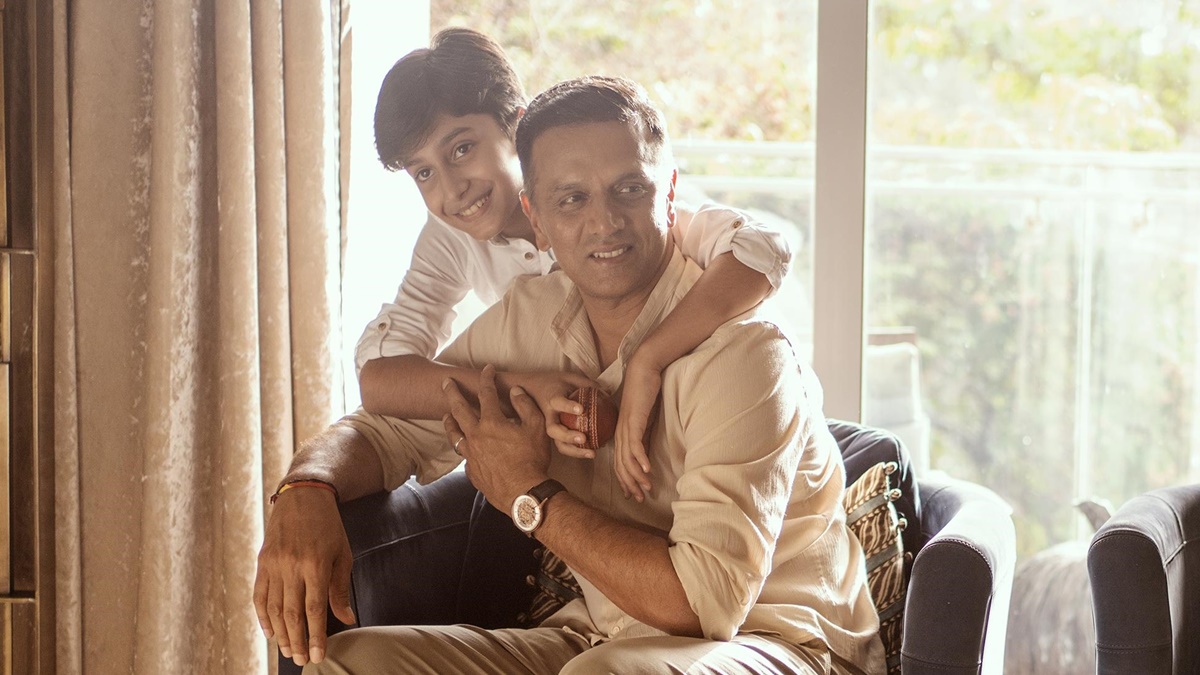 Piramal Realty, the real estate division of the Piramal Group, launched its new campaign #TheFutureStartsAtHome and former Indian Cricket team captain, Rahul Dravid, has been roped in as the brand ambassador. The real estate developers' portfolio of residential projects consists of Piramal Revanta in Mulund, Piramal Vaikunth in Thane, Piramal Aranya in Byculla, and Piramal Mahalaxmi in Jacob Circle. The company has amplified the campaign with a home loan interest rate fixed at 6.75% per annum until 2024, lower than the home loan interest rates in the market. This offer will help customers make the most of these interest rates over the next two years.
#TheFutureStartsAtHome campaign takes inspiration from the fact that children are the world's future. They embark on a journey with their families at home. Therefore, it highlights the role a beautiful, loving, and comfortable home plays in a family's flourishment. Using a 360-degree marketing campaign, which includes brand films, public relations, social media, print, digital, and outdoor promotions, the company displays the story of a father imparting values and wisdom to his son, who is set to depart on his path to greatness.
Piramal Realty strives to reach the gold standard in safety, quality, design, and customer centricity in the commercial and residential real estate sector. Each of its projects is contemporary and cutting-edge, and the goal is to uplift the homeowners' lifestyle through finely crafted communities.
Rahul Dravid embodies the drive for excellence. This spirit perfectly resonates with the vision of Piramal Realty to provide a comfortable, hassle-free, and secure lifestyle in addition to a habitat for living. He accurately depicts the core values and lifestyle that the real estate developer delivers to its existing and potential customers.
Through this campaign, the company aims to smoothen the home buying experience. Many people are sceptical about buying a new home because of the fluctuating home loan interest rates. A higher interest rate means a higher liability and financial burden. But, Piramal Realty contributes to resolving this concern with a fixed interest rate of 6.75% per annum until 2024. As a result, homebuyers can fulfil their dream of owning a home in Mumbai without any stress of hikes in home loan interest rates.
Commenting on the projects and the campaign, Rahul Dravid, Former Captain of the Indian Cricket Team, said, "Stories of greatness transcend time and place. Our homes are sanctuaries where we can be ourselves, surrounded by those we love. Inevitably, they form the backdrop of some of our most memorable moments, from the first step to the first professional achievement."
As times change, consumer behaviour has also evolved, giving birth to new trends. Piramal Realty understands the needs of its consumers and the changing trends to offer contemporary luxury living, serene locations, world-class amenities, a trove of athletic facilities, and much more. The residential projects give you and your family the opportunity to prosper and thrive.
Rahul Dravid, the former captain of the Indian National Cricket Team, is recognized for his composed nature and dependability. Piramal Realty is one of the leading real estate developers in India, with ~15 million sq. ft. of residential and commercial projects under development in and near Mumbai. The #TheFutureStartsAtHome campaign, through this collaboration, seeks to set the pace for homebuyers who want to experience living in inherent luxury by celebrating light, space, art, culture, greenery, ventilation, scenic views, and community living at a Piramal Realty property!
Piramal Realty offers premium quality homes enabling homebuyers to experience a luxurious lifestyle. Its ultra-luxurious projects in South Mumbai let you invest in modern and stunning apartments. You have the option to choose from 2-BHK, 3-BHK, and 4-BHK apartments.
Piramal Group is one of India's leading conglomerates with a global presence. It has operations in 30 countries, with its brand existing in over 100 markets.