Home
Options for Clearing a Blocked Drain
We've all probably experienced a blocked drain at some point. They can be smelly and sometimes dangerous – always an inconvenience. They can also cause property damage if not looked at promptly so it's important to find the source and unblock the drain quickly.
If your drain hole is stinky, you have water overflowing, hear gurgling noises or your shower or basin isn't draining quickly, you have a blockage. There are several solutions for unblocking drains and the method will depend on certain factors including the location and severity of the blockage.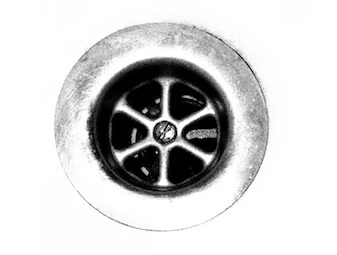 The main pipes on your property are sewer and stormwater pipes. Sewer pipes run from sinks, showers and toilets and are often blocked by soap scum, hair, food waste, oil and grease or foreign objects. Stormwater pipes connect to gutters and downpipes on your house so environmental debris such as leaves, and dirt can be washed down into the pipes. Sand, stones and mulch can be washed into drainage points on the ground, building up to create a blockage. Tree roots can also get into your underground pipes to block and damage them.
If the blockage is visible and you are able to get to it easily, such as hair in the shower plughole, you can remove the drain cover and take out the blockage. Kitchen sinks and basins are also easy to free of minor obstructions by pulling apart the pipes underneath and cleaning them with a small brush.
DIY Blocked Drains Solutions
Some other things to try yourself are listed below and are worth a try before calling out a plumber.
Flushing With Hot Water
The first good option is to try and flush the pipe by pouring boiling water down the sink or into the toilet bowl. Try to avoid the seal around the edge of the drain hole so you don't potentially damage the rubber and use hot rather than boiling water if you have PVC pipes.
Basic Natural Cleaners
The next step is to try natural cleaners and you can use some basic pantry items. Bicarb soda mixed with white vinegar causes a reaction to break down grease and other solids. It is safe to tip bicarb soda straight into the drain and then pour in the vinegar. Make sure you rinse afterwards with hot water. Eco-friendly cleaning products that contain bacteria-based enzymes can also be effective.
Cup Plunger
Firstly, cover the overflow drain and/or a second sink with tape or use a damp cloth to seal it. Pressing a cup plunger over the plughole will create an air-based force and can loosen some items. A plunger won't work on sticky residues or grease, and you'll need a specific toilet plunger for the loo.
Commercial Cleaning Products
There are many commercial products available and while they are often quite toxic, they are much tougher and better at dissolving grease and other solids. Make sure the product is suitable for PVC pipes and septic systems if applicable, and always follow the manufacturer's directions carefully.
Blocked Drain Services
If you need some assistance, don't hesitate to call in the professionals. The Drain Man has decades of experience and they have all the necessary equipment to unblock drains quickly and effectively, while also providing advice on ongoing maintenance.
High Pressure Drain Cleaning
One of the best options is using a high pressure water jet to remove obstructions from pipes. It is friendly to the environment and regular drain jetting and will minimise further buildup of debris in the future. Once your pipes have been cleared, any required repairs will be discussed along with any other advice on reducing the risk of frequent blockages.
Pipeline CCTV Drain Inspections
Using a special robotic camera, recordings are taken of the inside of drains and pipes. CCTV drain camera inspections give a really clear view of any blockages and damage to the pipes. This is a really important step used for unblocking drains.
Pipe & Drain Relining
Once your pipes have been inspected and assessed, it may be worth considering drain relining. Using an epoxy resin that hardens, it ensures your pipes will be watertight and stronger than ever. No digging is required so pipe reline solutions will mean minimal disturbance to your landscaping. Restoration of your pipes using this advanced technology comes with a lifetime warranty.
You don't need to put up with the hassle of blocked pipes. Call the skilled, qualified team at The Drain Man. With a ZERO failure rate they are definitely the team to call for unblocking drains and drain relining services.
Make sure you are practicing good habits when dealing with your home's plumbing system. The resource below details harmful habits that you should break to care for your home.
Provided by Yes! Air Conditioning & Plumbing – air conditioner installation las vegas