Home
Office Rental And Domiciliation: Why And How To Use It?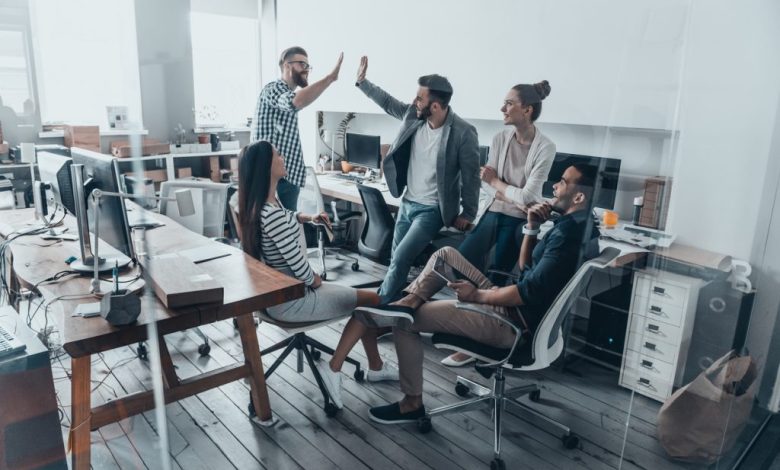 You want to create your business, so you need to domicile your activity. Why not kill two birds with one stone, rent an office, and practice peacefully in the same place where your company will be domiciled? Discover all the elements and advantages you need to know before embarking on your search for office rental and the domiciliation of your activity.
Why Choose Office Rental For Your Business Or Law Firm?
Which Contract Or Lease For An Office Rental?
You finally get started, and you want to rent an office such as Financial Advisor & CPA firm office spaces for rent in Chicago for example to have a place dedicated to your activity and benefit from the various advantages of this service: a space reserved for you, calm, professional, which adds credibility to your company. Separating personal and professional life allows you to find a good balance, not mix everything up, and have dedicated time.
It is necessary to know that several types of rental contracts exist. Depending on your activity, the size of your business and the number of people working with you, or the desired rental period.
What Is The Commercial Lease Contract?
The classic commercial lease is the most common rental contract for renting an office. One of the reasons for this is that this contract is open to all types of activities. This allows service providers to obtain more requests and tenants to access them legally. This lease has a minimum term of 9 years, more commonly known as the 3-6-9 lease. It also provides some security but prevents any flexibility. It can, of course, be renewed.
What Is The Professional Lease Contract?
Unlike the classic commercial lease, the professional lease is not accessible to all professions. Indeed, it is reserved for regulated or unregulated liberal professions. For example, if you are a lawyer, this type of contract may be perfect for your needs.
This lease also has a contract duration but shorter, which amounts to 6 years. However, this duration can be doubled in some instances. This type of contract also gives you more flexibility. It can be terminated at any time with 6 months' notice.
What Is The Service Contract?
The service contract is the most flexible solution you will find. It can be advantageous when you start your activity and have specific needs—if you want to work in complete serenity, benefiting from the services necessary for your daily life.
Indeed, this type of contract allows you to rent a fully equipped office, whether for a day or a month. You can use it when you have business appointments or a very long day requiring a dedicated space for more efficiency. These contracts are also available for long periods, allowing you to rent a fixed office and benefit from additional services. Indeed, unlike a commercial or professional lease, you have access to an already furnished office, and you can often have a parking space. Also, you no longer need to take the lead with internet contracts or the installation of a photocopier: these are already at your disposal.
If you are interested in the service contract, business centers like 620 North LaSalle Office Spaces for example offer you the possibility of using it while benefiting from additional services.
So What Is The Difference With A Domiciliation In A Rented Office?
In the business center, you have access to additional services that may be essential, such as:
Processing your mail. This is essential to ensure that you receive all your letters without even traveling, depending on the services to which you subscribe.
Access to an office or meeting room from time to time
The granting of a prestigious address for your company
Thus, you manage your business more serenely and offer a better image to your company.