Home
Media room features to elevate your home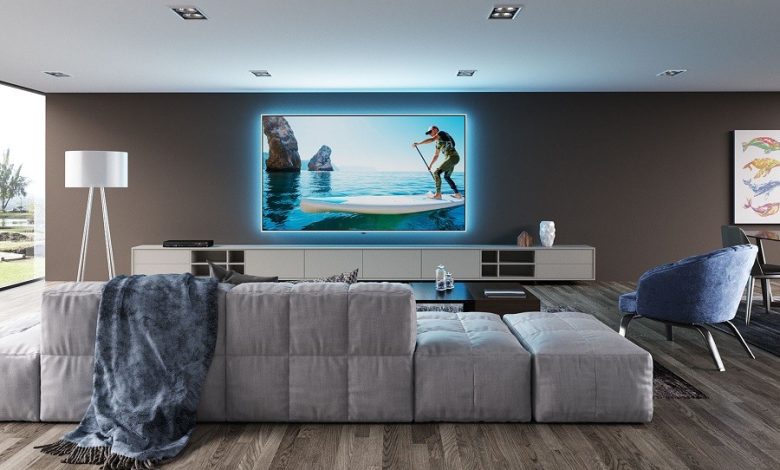 What is a media room?
A little luxury is something we all crave, and for those with the budget, a home cinema is the perfect way to escape for a few hours and enjoy quality time, either alone or with family and friends. For those who are working with a more limited budget, however, a media room can be the ideal solution.
Unlike home cinemas, media rooms are multi-functional spaces that are generally used as day-to-day living areas, but have the capacity to become more like a home cinema when necessary. The technology you choose typically needs to blend into your décor a bit more, or be hidden completely when not in use, while still being able to provide that immersive experience you want.
With that in mind, here are some media room features that you can add to your home to elevate it to new levels.
A mechanical TV
A big screen is one of the pleasures of watching a favourite movie or TV show, but it's not necessarily something you want on display all the time. A mechanical solution enables you to hide your TV in a cabinet or behind a wall panel when it's not in use, ensuring your room maintains its ambience. You can have a TV that lifts from a cabinet and rotates up to 90 degrees, or emerges from a wall whenever you want it.
Hidden speakers
Film lovers often want the best possible sound quality to accompany their experience, and hidden speakers are a great way to elevate your viewing without disrupting your interior design. Speakers can be hidden in the walls or ceiling, or concealed behind artwork, giving you excellent audio without compromising your aesthetic.
Atmospheric lighting
Creating an immersive viewing experience requires thoughtful lighting, whatever time of the day you're sitting down to a film or programme. Whether you want to retain some natural light, or shut it out in favour of mood lighting from LED bulbs, think carefully about how to best create your preferred environment.
Lots of options are available, from wall sconces to LED strips, and your lighting can be automated with your window blinds so you can create the ideal atmosphere at the touch of a button.
Flexible seating
You may be planning to keep your existing seating when you design your media room, but if you're looking to update your décor as well, you'll need to remember that your seats should be able to serve several purposes. Media rooms usually have sofas, as these provide the most flexibility: they're great for relaxing while watching a movie, but also accommodate coffee with friends, playdates with the kids and more.
Media room installation
Installing a media room can be trickier than it first appears, particularly if you're looking to enhance it with smart automation. If you're looking for media room installation in Kent, contact a professional media room installer for assistance with the design and fit, to ensure you get a seamless finish and the very best equipment for your budget.