Home
How To Choose The Best Shower For Your Home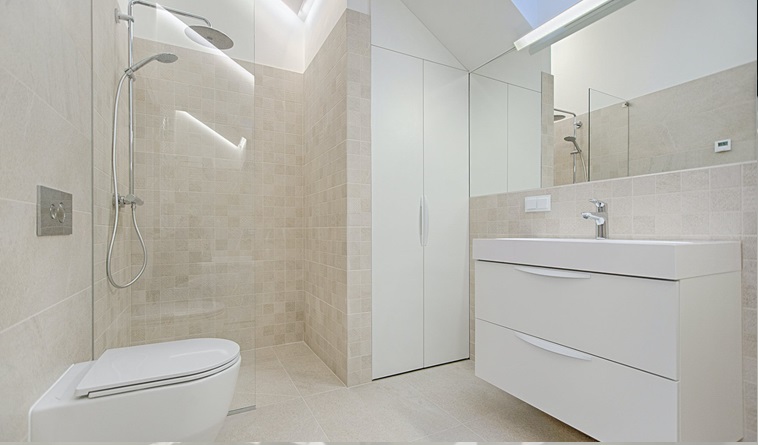 One of the biggest decisions which you will have to make when renovating your bathroom is the type of shower unit and head which you plan to install. There are many factors which will go into this decision, and that is what we are going to take a look into today. Aside from the bathtub this is going to be the biggest installation in your bathroom, which is why you should carefully consider your options before taking the plunge — so to speak.
Let's take a look at what you should be thinking about before deciding upon a new shower.
Space Available
The first consideration to make is the amount of space which you have available in the bathroom. There are bathroom shower designs available no matter how spacious your room is, and it will be important to select a shower which fits well and still provides ample space for drying and other activities in the bathroom. Tight spaces for example would benefit from a corner shower, whereas large bathrooms can accommodate much larger enclosures.
Water Pressure
Something which many people fail to consider when they buy a new shower is the kind of water pressure which they have in the home. There are some showers which really require high water pressure and if you don't have that in the home the shower will not be as functional as it should be. There are many options on the market for low water pressure, so be sure to measure this before you get started.
Shower Usage
Another important factor is to consider who will be using the shower. A family shower for example will need to be flexible and have multiple features for both kids and adults. Alternatively if you are looking for a shower for a couple, it will influence both the size and the capability of the shower. Don't forget that there are also great options available for elderly and disabled people, such as walk-in showers and wet rooms.
Eco-Friendly
If you are concerned about the environment and/or looking to keep energy costs low, make sure that you check out eco-friendly showers which are designed to maximize water usage. These showers can in fact make a big difference when it comes to your monthly energy costs.
Budget
And finally you will of course have to consider the budget which you have to play with, both in terms of the shower unit and the shower itself. Given the wide range of potential prices, it is imperative that you buy a shower based on your budget rather than allowing the shower to dictate what your budget may be. Even if you have a tight budget, you should look to invest as much as possible in order to get the best quality shower, so that it lasts for as long as possible and provides the best bathing experience.
These are the factors which you must bear in mind when you decide to purchase a shower for your brand new bathroom. Take your time and look into multiple options before you eventually decide.
Those looking for bathroom options for their elderly years have even more to consider along with these tips. For help renovating your bathroom and home for your retired life, please see the infographic below.

Provided by McKay Vassaur – home builder temple tx