Home
How Much Will It Cost to Install a New Fence?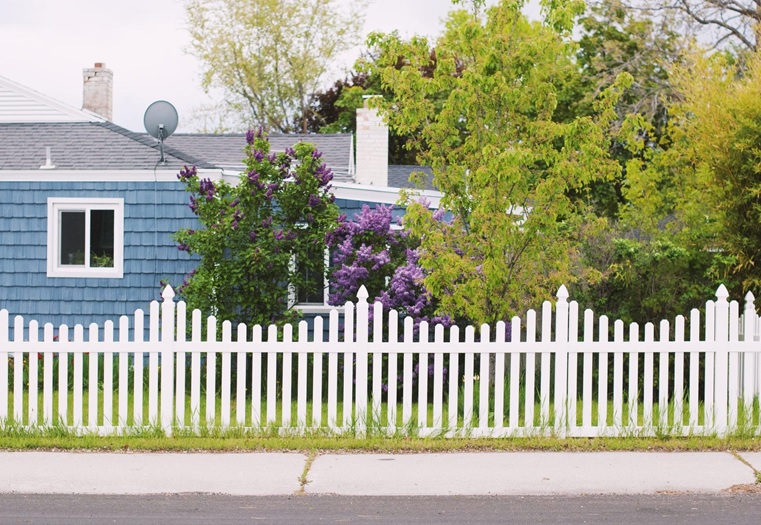 https://unsplash.com/photos/uV-dSJ98q_U
Building a fence to enhance the aesthetic of your home can increase its value. Knowing how to calculate the cost of installing a fnece can help you create a budget that accommodates your needs, here's what you need to know:
The cost of installing a fence depends on the type of fence being installed as well as its length. Vinyl, wood, and aluminum are three popular choices, with wrought iron, steel, and chain link being additional options. In most cases, labor ranges between $30 and $70 per hour.
When estimating labor costs, the time spent prepping the ground or removing the old fencing is another factor to consider. The removal of fencing is estimated per linear foot, usually between $3 and $5. Installing a new fence usually takes about 24 to 48 hours depending on the size of the fence and any preparation.
Wood Fencing
Wood fencing is about $1,200 to over $5,000 for about 150 linear feet. Add in the posts and railing which can add 4 to 6 times the price depending on whether the posts and railings are wood or some form of metal.
Estimating the Cost of Fencing
On average, a fence will cost you about $3,000 including installation but can be as high as $20,000, depending on the materials chosen and the complexity of the project.
Fence companies choose their pricing based on the materials and labor but may charge additional costs based on type and style. Affordability is always key. Additional factors to consider include whether the fence can be painted or stained, how well it blends with the other surroundings, will it be affected by the sun, how much of an investment is involved, and the time it will take to get done.
Are you ready to install a fence at your home? It's always best to get different quotes from fencing contractors to see what fits your budget.  Check out Angi (formerly Angie's List) to find the right fencing company in your area for your home.