Home
Home Improvements that Add Value to your Property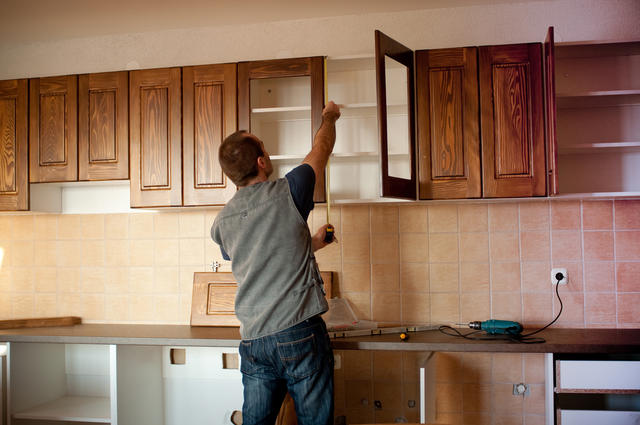 Looking to make an investment in your home? Here are the top improvements to make to increase property value.
Everyone wants to make the most of their home. Whether that means adding a room, investing in a good garden space, or building an extension, is up to the homeowner. We listed the top additions to your home that will increase property resale value, for those of you who like to enlarge their investment's potential. Here are some tips on what to build and how to afford it.
How to Fund Home Improvements?
There are many of us that dismiss the option of adding value to our property because we think we can't afford it. If you own your home, though, there are ways you can raise the capital. You might consider a homeowner's loan, which will enable you to take out a lump sum to pay for upgrades. However, we advise you opt for the HELOC loan, which is now available in the UK.
The HELOC is a Home Equity Line of Credit. Using this method, you unlock up to 80% of the value of your home, minus whatever you still must pay on the mortgage. You unlock the total amount, but only pay a solitary product fee and interest based on how much you use.
A HELOC is better for home improvement projects because you can take more if you need it, rather than having to return to the bank to take out a second loan if things go wrong. You can find out more about HELOCs through https://www.selinaadvance.com/.
Now that we know how to pay for it, let's revise the top additions to your home that will boost resale value.
Three Ways to Add Value to your Home
What are the best ways to add value to your property? Here are our top tips.
1 – Add a Master Bedroom
You can add a master bedroom to your house in a number of ways. You can extend above the garage or onto the side of the house. You can increase the size of a single bedroom, or you can go into the attic or the cellar and convert these spaces. Adding a double room adds up to £30k to your property value.
2 – Add a Conservatory
The conservatory is the staple of the British home extensions. There are those who will shop exclusively for a home with this feature. The conservatory costs an average spend of a little over £4,000 yet adds approximately 12% of your property value. That £4,000 spend could see you with a £12,000 return on your investment for a house worth £100,000. If it quadruples your spend, we say add two.
3 – Add Solar Panels
Research has shown that the addition of solar panels increases British property resale values by approximately 14%. Using the same 100k house as above, this would see a £14,000 addition to resale values. Reports have shown that homes in London with solar panels installed are seeing an average increase in property price of £90,000.
None of these home additions are poor in terms of ROI. Invest in your home and you will reap the rewards.