Home
Creating the Perfect Home: A Guide to Finding Quality Furniture and Appliances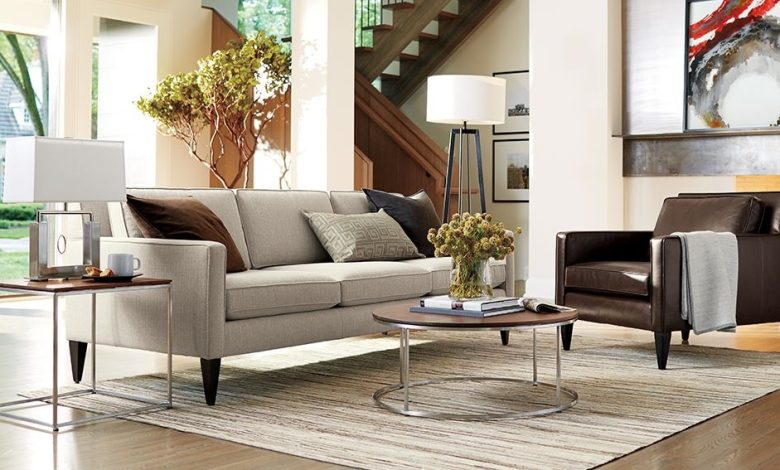 Are you looking to upgrade the furniture and appliances in your home? Does it seem like an overwhelming and expensive task? You're not alone! With so many choices out there, selecting quality furnishings that fit your budget can be a daunting challenge. We understand how difficult finding the perfect pieces for your home can be – which is why we've created this guide to help make sure that you end up with high-quality furniture and appliances without breaking the bank. Read on to discover our easy tips for creating the perfect home without sacrificing style or comfort.
Consider your budget – how much are you willing to spend
When it comes to outfitting your living space, furniture and appliances are a must-have. But before you dive into the world of interior design, it's important to consider your budget. How much are you willing to spend on these essential pieces? Luckily, many furniture stores offer a wide range of options to fit any budget. From budget-friendly finds to high-end luxury pieces, there's something for everyone. Whether you're looking to splurge or save, be sure to set a budget beforehand and stick to it. So, don't be afraid to shop around and compare prices – you may just find the perfect piece at an unexpectedly affordable price.
Determine what type of furniture and appliances will fit in your home best
Choosing the right furniture and appliances for your home can be an exciting yet daunting task. With so many options available, it's essential to determine what will fit your space best. Start by measuring the rooms you're furnishing and consider the layout and functionality you need. If you're working with a small space, opt for furniture pieces that serve multiple purposes, like a sofa bed or storage ottoman. Appliances also come in various sizes, so it's essential to measure your available space and find models that fit. Don't forget to consider the style and color scheme of your home when selecting furniture and appliances. With a little planning, you can create a space that is both functional and aesthetically pleasing.
Research different brands and manufacturers to find the materials that suit your needs
When it comes to finding the right materials for your needs, it's important to do your research. There are so many different brands and manufacturers out there, each offering their own unique materials and products. By taking the time to explore your options, you can ensure that you find the materials that are truly a perfect fit for your needs. Whether you're looking for something durable and long-lasting or soft and comfortable, there are plenty of options to choose from. So why settle for anything less than the best? Take the time to research different brands and manufacturers, and discover the perfect materials for your needs today!
Consider the size of different pieces of furniture
Before purchasing furniture, it is crucial to consider the size of each piece and whether it will fit in the designated space. One common mistake that many people make at the store is buying a piece solely based on its aesthetics without thinking about practicality. To avoid buying a piece that won't fit, measure the floor area where the furniture will go and make sure to measure the piece of furniture as well. Keep in mind that furniture can look deceivingly small or large in a showroom. By taking the time to ensure a proper fit, you can avoid the headache of returning or exchanging it later.
Investigate warranties for furniture and appliances
When you invest in new furniture or appliances, it's important to consider the warranty that comes with your purchase. While installation fees can add up quickly, the peace of mind that comes with a solid warranty is invaluable. Before making any decisions, it's worth taking the time to investigate the coverage offered by different stores, as well as any associated fees. When it comes to selecting store furniture, the warranty and installation costs can play a major role in your decision-making process. With a bit of research and careful consideration, you can rest assured that you're making a wise investment in both your home and your wallet.
Look for discounts or special offers to save money
Furniture and appliances are essential items for any household, but they can also be expensive purchases. If you're looking to save money while shopping for these items, keep an eye out for discounts and special offers. With a little bit of research, you can often find great deals on high-quality furniture and appliances that will last for years to come. Whether you're shopping online or in-store, be sure to check out the latest promotions and sales to make the most of your budget. By taking advantage of these offers, you can get the furniture and appliances you need for your home without breaking the bank.
Now that you have a better understanding of what is needed when purchasing furniture and appliances, it is time to start your search. Be sure to look at a variety of stores and manufacturers for the best products that meet your needs and budget. Take your time researching each piece online or in-person so you can make sure the dimensions, style, and quality are up to par with what you desire. Lastly, keep an eye out for any discounts or special offers available – these can save you a lot of money in the long run! Making smart choices now will allow you to enjoy this new furniture and appliances for years down the road. So, what are you waiting for? Improve the interior style of your home by investing in quality pieces today!