Home
6 Best Wall Sticker Designs to Revamp Your Workspace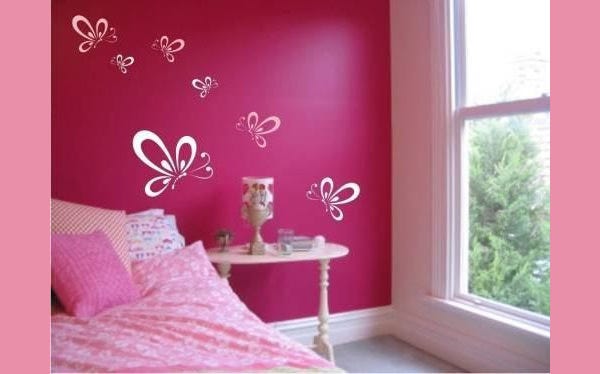 Do you often catch yourself going through a creative block? Maybe it's time to look around your workspace. Does it express your personality, inspire you to chase your passion or make you feel relaxed every time you step inside? If not, then there is no time like now to give your productive space a revamp without causing a dent in your pocket.
Wall stickers and decals are perfect if you don't want to drill or add more costly elements to your office, especially if you are renting you workspace. They are easy to remove and don't damage the walls. Treat the stark, bare walls of your office as a blank canvas and decorate it in a way that will make you look forward to going to work.
No matter what your taste, we have curated a list of 6 best wall stickers for office space that will transform your dull office into a fun, creative, lively space where you can create and dream.
Embrace the power of words
Sometimes you need a daily dose of motivation to remind yourself of your goals and dreams.  Motivational quotes in the form of wall stickers are perfect to get you out of a funk and want to keep going. Give your employees something impactful to look at, every time they stare at the wall and space out.  A tip is to install fun quotes if you don't want to create a serious mood as humour instantly uplifts the vibe of a room.
Go minimalistic
If you feel massive stickers might distract you, then you can go minimalistic and choose subtle stickers that will add to the character of the room without stealing the spotlight. Delicate florals, botanical and industrial art stickers are ideal for both office and home wall stickers. You can go for warm neutrals or pastel designs to tone down the overall aesthetics of the space.
Choose functionality
For those of you who are looking for a thoughtful and practical design option, you can choose a world map sticker or install clock stickers showing different time zones. These stickers look chic, stylish and help you stay organized.  You can pin the places you have visited on the map as it will serve as a great motivation to work hard and go on well – deserved holidays.
Bring nature into your office
Always wanted to add indoor plants to your office but can't commit to it? You can now add touches of green to your dull workspace by simply introducing plant stickers to your office space. They look cute, refreshing and will instantly boost your mood every time your gaze falls upon them.
Get quirky with art
Don't be scared to go bold and bright with your stickers. You can instantly lighten up a room by adding some fun, quirky, loud artwork stickers.  If your office could use some pop of colour, then this is a great option for you. Some eye-catching designs to consider are mandala designs, elephant art, Indian folk art and bohemian patterns.
Find your Zen
Zen wall stickers like that of Buddha, yoga, lotus or a radiant sun are great if you want your office space to exude a relaxing and calm vibe.
Personalise your office with wall stickers that don't just make your office look beautiful but also motivate you and your employees to show up and seize the day.  Just like in the case of home wall stickers, remember to choose stickers that complement the overall décor theme of the space.
Visit Asian Paint's website right away if you are looking for wall stickers for office space that will convert your cabin into an inviting and conducive space to create.