Home
5 Reasons Why You Should Go for Bathroom Mirror Cabinets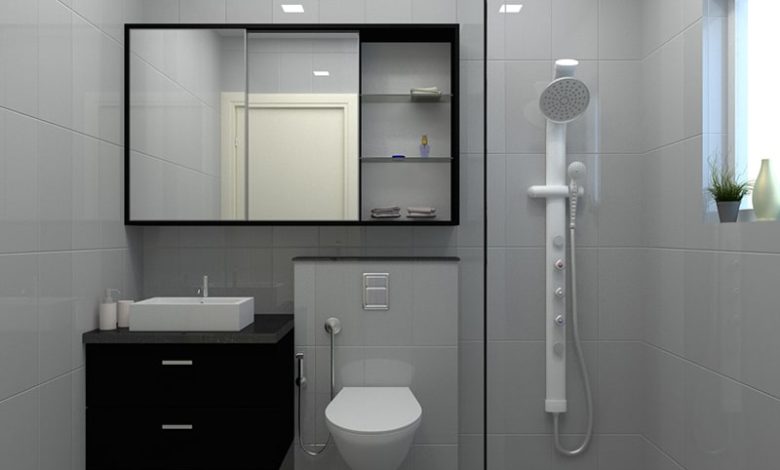 Buying a mirror for your bathroom can get confusing as you have countless designs and options available in the market. To add to the dilemma, there is also the option of a bathroom mirror cabinet. But should you go for it?
Many homeowners recommend it strongly for its many benefits. Let's look at five key advantages of installing a mirror cabinet instead of a regular mirror in your bathroom.
Saves Space
Bathrooms aren't the biggest rooms in a house. And that's why it's essential to use the available space efficiently. Mirror cabinets are a perfect solution if you want to save space while creating storage space in your bathroom.
Hiding Spot
You may not want to display some items in your bathroom and yet enjoy easy access while you're there. You can use mirror cabinets to securely store away private essentials without displaying them in the open. This could include medicines, menstrual products, toiletries, etc.
Moreover, it's better to store some items in a mirror cabinet than stocking them in a cabinet under the sink. For instance, under the sink cabinets are prone to catching mould and moisture, making it unsafe to store some products such as medicines or menstrual items. Also, a mirror cabinet helps you keep some things away from the reach of children.
Enhance the Aesthetic Appeal
Installing cabinets on bathroom walls can eat up the precious real estate of your wall. If you've invested in high-quality tile work, you'd want to showcase it to the maximum. A mirror that doubles as a cabinet allow you to save on this real estate, enhancing the overall look of your bathroom.
Moreover, modern-day mirror cabinets are minimalistic that don't add bulk to your bathroom. The sleek design of these cabinets is great for storage and looks great too.
Be Organized
A mirror cabinet is a great way to get organized in your bathroom. You can use the dedicated shelf space to organise your essentials, from medicines to toiletries and even menstrual products.
Giving you easy access to the stored items, you can easily identify if any of your supplies are running out and order in time.
Cost-Effective Bathroom Accessory
A mirror cabinet is a cost-effective bathroom accessory. Duelling as a cabinet, a cabinet mirror can be a more cost-effective solution than installing both separately. Moreover, you'll probably notice there isn't much of a price difference between a regular mirror and a mirror cabinet.
Buying the Right Mirror Cabinet for Your Bathroom
So yes, mirror cabinets are a great option. But make sure you buy a good-quality product that is built to last. There are a few things you should look into when purchasing one for your bathroom.
    Closing and Opening Mechanism: Some cabinets come with a slow-close mechanism ensuring that the items inside don't shake or fall every time you open or close the cabinet.
    Shelves and Interiors: A staggered shelve system of different heights ensures you can store small and tall items and use the space most efficiently.
    Corrosion or Stain Resistance: Since the cabinet will be close to water and moisture, ensure you buy a good quality cabinet that doesn't corrode or rust.
    Reflection Quality: Don't forget the primary use of a mirror cabinet is still that of a mirror. Make sure the mirror quality is good and gives you a crystal-clear reflection. You can find that out by looking at the reflective coating, materials used, CRI (Colour Rendering Index), etc.
    Dimensions: Lastly, check the dimensions of the mirror cabinet. Don't just look at the length and width but also the depth.
A bathroom mirror cabinet can be a great choice if you're looking to save space and create cost-effective storage space in your bathroom. Use these tips and buy a mirror cabinet that will look great and double up as a smart storage solution for your bathroom.